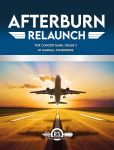 Composer:
Standridge, Randall D.
Type of Product:
Full Score • Stimmensatz
Galactic adventure awaits in the cinematic march for young bands by Randall Standridge. The second chapter of the Starfire series, this march continues your player's introduction into 6/8 rhythms, while also providing a perfect vehicle for teaching march style. Unusual harmonies, modest ranges, and dynamic effects combine to create a dazzling concert work that will both educate and entertain your young players.
The following options can be choosen to configure this product:
PDF or Print Edition:
PDF (licensed) -2,00 EUR
Print Edition
Please note that licensed versions are only allowed to be performed by the licensee printed on score and parts!
Customers who bought this product also bought the following products: