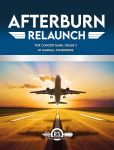 Type of Product:
Full Score • Stimmensatz
The beauty and energy of the Northern Aurora is translated into this exciting new work from composer Matt Neufeld. Mixed meter, effective percussion, and colorful orchestration combine to dazzling effect as piece depicts the shifting and swirling lights found in the night sky. With a fine balance of repetition and surprise, this work will provide great challenges for your players while providing them with an excellent vehicle to show off their best abilities at their next concert or festival!
The following options can be choosen to configure this product:
PDF or Print Edition:
PDF (licensed) -3,00 EUR
Print Edition
Please note that licensed versions are only allowed to be performed by the licensee printed on score and parts!