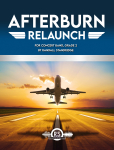 Composer:
Dvořák, Antonín
The principal lyrical theme from the second movement is equal in fame and popularity to Pachelbel�s Canon and Albinoni�s Adagio. This incredibly simple and beautiful theme has been arranged here for a soloist (Flute, Clarinet, Alto Saxophone, Trumpet or Baritone) and band. This is a great piece to showcase the talents of a member in the ensemble.
The following options can be choosen to configure this product:
PDF or Print Edition:
PDF (licensed) -2,00 EUR
Print Edition
Please note that licensed versions are only allowed to be performed by the licensee printed on score and parts!
Customers who bought this product also bought the following products:


available | shipping in 1-3 days