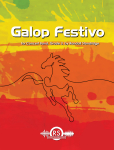 Genre:
Folklore / Folksong / Folkmusik • Konzertstück • Originalwerk
Type of Product:
Full Score • Stimmensatz
THE SHAKERS
The Shakers were a religious sect who splintered from a Quaker community in the mid-1700's in Manchester, England. Known then derisively as "Shaking Quakers" because of the passionate shaking that would occur during their religious services, they were viewed as radicals, and their members were sometimes harassed and even imprisoned by the English. One of those imprisoned, Ann Lee, was named official leader of the church upon her release in 1772. Two years later, driven by her vision of a holy sanctuary in the New World, she led a small group of followers to the shores of America where they founded a colony in rural New York.
The Shakers were pacifists who kept a very low profile, and their membership increased only modestly during the decades following their arrival. At their peak in the 1830's, there were some 6,000 members in nineteen communities interspersed between Maine and Kentucky. Soon after the Civil War their membership declined dramatically. Their practice of intense simplicity and celibacy accounts for much of their decline.
Today there is only one active Shaker community remaining, the Sabbathday Lake Shaker Village in New Gloucester, Maine. They maintain a Shaker Library, a Shaker Museum, and a website at www.shaker.lib.me.us.
The Shakers were known for their architecture, crafts, furniture, and perhaps most notably, their songs. Shaker songs were traditionally sung in unison without instrumental accompaniment. Singing and dancing were vital components of Shaker worship and everyday life. Over 8,000 songs in some 800 songbooks were created, most of them during the 1830's to 1860's in Shaker communities throughout New England.
The following options can be choosen to configure this product:
Customers who bought this product also bought the following products: