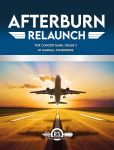 Genre:
Feierliche Musik • Folklore / Folksong / Folkmusik • Konzertstück • langsame Werke • Originalwerk
Type of Product:
Full Score • Stimmensatz
In my setting of Shenandoah I was inspired by the freedom and beauty of the folk melody and by the natural images evoked by the words, especially the image of a river. I was less concerned with the sound of a rolling river than with its life-affirming energy -- its timelessness. Sometimes the accompaniment flows quietly under the melody; other times it breathes alongside it. The work's mood ranges from quiet reflection, through growing optimism, to profound exaltation.

Historical Background

The Shenandoah Valley and the Shenandoah River are located in Virginia. There is disagreement among historians concerning the origins of their names. Some claim that the river and valley were named in the 1750's by the Cherokee as a friendly tribute to a visiting Iroquois Chief named Skenandoah. Others suggest that the region was named not by the Cherokee, but by the Senedo Indians of Virginia Valley. In the Senedo tradition, Shenandoah means "Daughter of the Moon," and bears no relation to the Iroquois Chief Skenandoah.

The origins of the folksong are equally obscure, but all date to the 19th century. It has been attributed variously to a coal miner in Pennsylvania, to a young protégé of Stephen Foster, and to a housewife in Lexington, Kentucky. Many variants on the melody and text have been handed down through the years, the most popular telling the story of an early settler's love for a Native American woman.
The following options can be choosen to configure this product:
Customers who bought this product also bought the following products: