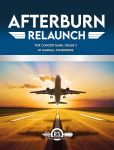 Composer:
Standridge, Randall D.
Type of Product:
Full Score • Stimmensatz
Shadow Fire is intended to conjure images of knights, wizards, dragons, and castles. The work derives a great deal of its style from cinematic traditions in movies and video games. One could imagine an epic battle where shadows dance in the light of a blazing firescape as swords clash and warriors shout.
The following options can be choosen to configure this product:
PDF or Print Edition:
PDF (licensed) -2,00 EUR
Print Edition
Please note that licensed versions are only allowed to be performed by the licensee printed on score and parts!
Customers who bought this product also bought the following products: