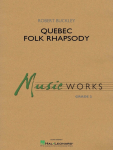 Composer:
Standridge, Randall D.
Type of Product:
Full Score • Stimmensatz
Drawing on his background in visual art, composer Randall Standridge creates an impression of the various colors on the color wheel in this imaginative suite of miniatures for young ensembles. Electric Yellow buzzes with electricity, which gives way to the somber shades and sounds of Harvest Orange. Bombastic percussion introduce Angry Red which is contrasted with the stately Royal Purple. Jazz harmonies emerge in Midnight Blue before the energetic Verdant Green brings the work to an exciting conclusion. Thrilling and colorful, these miniatures will allow your ensemble to perform in many different modes of expression in a very short time.
The following options can be choosen to configure this product:
Finish:
PDF (licensed)
printed
Please note that licensed versions are only allowed to be performed by the licensee printed on score and parts!