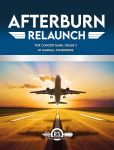 Composer:
Huss, Christina
Type of Product:
Full Score • Stimmensatz
Christina Huss showcases her lyrical and melodic prowess in this beautiful new work for young ensembles. Of Lochs and Thistles evokes the folk music of Scotland, with soaring melodies, lush harmonies, and tasteful percussion. Orchestrated with developing musicians in mind, this work will serve as a vehicle for expressive playing and tonal development, as well as providing a wonderful contrast at your next concert or festival performance.
The following options can be choosen to configure this product:
PDF or Print Edition:
PDF (licensed) -2,50 EUR
Print Edition
Please note that licensed versions are only allowed to be performed by the licensee printed on score and parts!