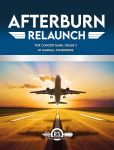 Composer:
Standridge, Randall D.
Genre:
Eröffnungswerk • Fanfare • Konzertstück
Start your concert off with a "wow" moment with this superlative, edgy new fanfare. The distinctive, syncopated melody will engage your audience as it drives the piece forward to a massive conclusion, and along the way a contrasting middle tune provides some very musically sumptuous moments. Adding to the very interesting sound palette of this fanfare is the creative use of synthesizer, especially effective in the "B" section adding synthesized vocal sounds. Dazzling and compelling!
The following options can be choosen to configure this product:
PDF or Print Edition:
PDF (licensed) -2,50 EUR
Print Edition
Please note that licensed versions are only allowed to be performed by the licensee printed on score and parts!
Customers who bought this product also bought the following products: