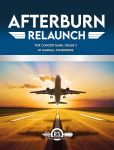 Composer:
Standridge, Randall D.
Type of Product:
Full Score • Stimmensatz
Galactic adventure awaits in the cinematic march for young bands by Randall Standridge. The second chapter of the Starfire series, this march continues your player's introduction into 6/8 rhythms, while also providing a perfect vehicle for teaching march style. Unusual harmonies, modest ranges, and dynamic effects combine to create a dazzling concert work that will both educate and entertain your young players.
Another chapter in the "unBroken Project", this stirring work by Randall Standridge confronts the emotional toll that bullying takes on individuals. Borrowing themes and melodies from his work Affirmation, Randall has created a lullaby that evokes comfort, peace, and healing. Musical, colorful, and very timely, this work will bring out the emotional side of your musicians while providing a useful tool for discussing the challenges that many of our young musicians face.
The following options can be choosen to configure this product:
PDF or Print Edition:
PDF (licensed) -2,50 EUR
Print Edition
Please note that licensed versions are only allowed to be performed by the licensee printed on score and parts!
Customers who bought this product also bought the following products:


available | shipping in 1-3 days