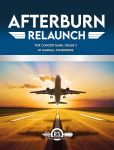 Setting:
Concert Band & Trumpet
La Virgen de la Macarena is a traditional bullfighting song made famous by the great trumpet virtuoso Rafael Mendez. Many great players have performed this standard trumpet solo including Doc Severinson and The Canadian Brass. However the arranger's favourite version is a recording by Mr. Vincent Di Martino with the Band of the Battle Creek. There has been a short introduction added quoting part of Bizet's Carmen. This introduction serves to set up both the soloist and the famous "bull" tune. Ol
The following options can be choosen to configure this product:
PDF or Print Edition:
PDF (licensed) -2,50 EUR
Print Edition
Please note that licensed versions are only allowed to be performed by the licensee printed on score and parts!
Customers who bought this product also bought the following products: