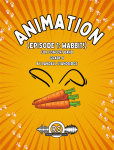 Composer:
Standridge, Randall D.
Type of Product:
Full Score • Stimmensatz
Groovy-8 is a throwback to the "mod" style of the 1960s/1970s. This groovy tune focuses on developing 8th note articulation and counting with young musicians, while also providing a fun showcase for bands looking to entertain their audiences. Get into the Groove!
Educational goals of the work:
-8th Note Counting and Rhythmic Independence
-Articulations: Staccato, Tenuto, Accents
The following options can be choosen to configure this product:
PDF or Print Edition:
PDF (licensed) -2,50 EUR
Print Edition
Please note that licensed versions are only allowed to be performed by the licensee printed on score and parts!
Customers who bought this product also bought the following products: