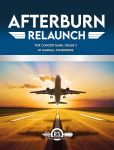 Type of Product:
Full Score • Stimmensatz
Dramatic harmonies and pulsing rhythms abound in this new work from Joshua Idio! Dark Side of the City conjures images of an urban landscape at night, with dissonance and dark harmonic language setting a dangerous mood. Memorable melodies, careful pacing, and fantastic scoring highlight this new work from an exciting new voice for wind band!
The following options can be choosen to configure this product:
PDF or Print Edition:
PDF (licensed) -3,00 EUR
Print Edition
Please note that licensed versions are only allowed to be performed by the licensee printed on score and parts!